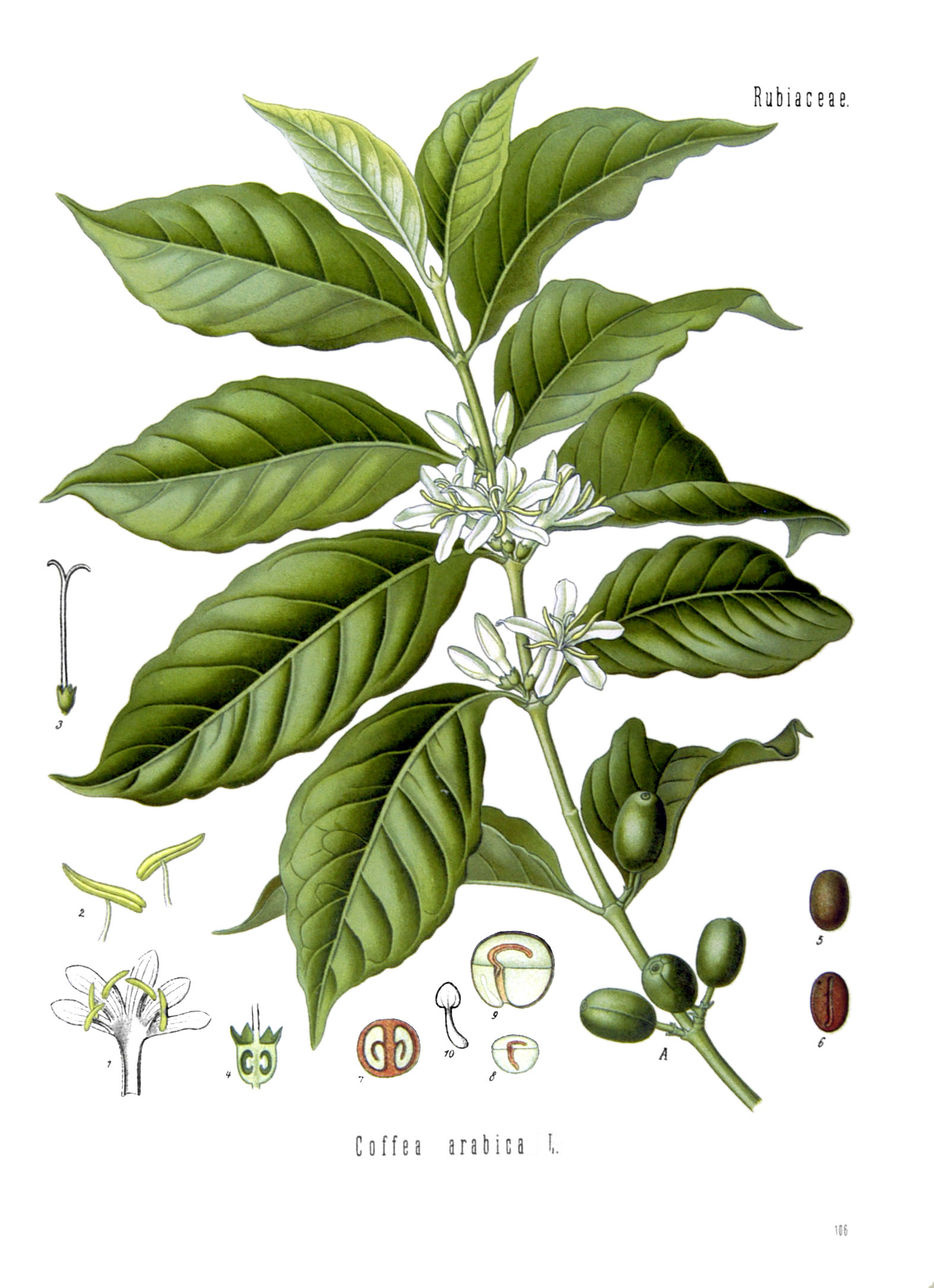 Coffea Arabica (Coffee) Seed Extract
It is a species of Coffea originally indigenous to the mountains of the southwestern highlands of Ethiopia. It is also known as the "coffee shrub of Arabia", "mountain coffee" or "arabica coffee". Coffea arabica is believed to be the first species of coffee to be cultivated, being grown in southwest Ethiopia for well over 1,000 years.
It is said to produce better tasting coffee than the other major commercially grown coffee species. Coffea arabica is now rare in its native state, and many populations appear to be mixed native and planted trees.
The conservation of the genetic variation of Coffea arabica relies on conserving healthy populations of wild coffee in the Afromontane rainforests of Ethiopia.
Coffea arabica accounts for 75-80 percent of the world's coffee production. It takes about seven years to mature fully.
The plant can tolerate low temperatures, but not frost, and prefers to be grown in light shade.